Jessica Brody is an Assistant City Attorney within the Denver City Attorney's Office. She specializes in environmental law, representing the City in environmental and litigation matters and advising City agencies on environmental laws. Prior to joining the City Attorney's Office, she was an associate at Arnold & Porter in Washington, D.C. and Denver, Colorado where she was a member of the firm's environmental and litigation practice groups. Ms. Brody graduated from Yale Law School in 2003. Ms. Brody is also a parent of two Monarch students.
Selina enjoys serving on the board to support all of Monarch's students, and really enjoys seeing students grow academically while the Montessori approach also fosters their individuality and helps them become active seekers of knowledge. Selina has worked in the field of education for 13 years in many capacities. She started as a family liaison at Jeffco Public Schools, then worked as a Data Analyst supporting various departments such as Multicultural Student Services, the Title I Department and the Migrant Education program. Currently, Selina works at Aurora Public Schools, managing budgets for the Division of Equity in Learning. She received her BS in Finance and Computer Information Systems from the Metropolitan State University. Selina and her family enjoy bike riding, spending time outdoors and enjoying the Colorado mountains. Selina also has two school age children who have attended Monarch Montessori for several years.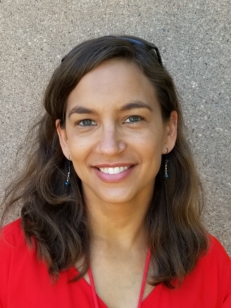 Emily Aldeen Poddar has a long history in the Montessori world: She attended Montessori schools as a child; is trained in the Primary, Lower Elementary, and Upper Elementary levels; worked for ten years as a Lower Elementary teacher at a Jefferson County Montessori charter school; and has had both her children enrolled in First Steps and Charter. Emily particularly likes the intersection of Montessori and public education; using the theory and practices of Maria Montessori while applying state curriculum standards. Emily has been involved with Monarch in a variety of ways since 2013– volunteering to read with students, working as a co-teacher, helping the PTO– and now she is excited to lend her time to the Board of Directors.

Carolina is currently dedicating her full attention to the development and growth of her two kind and brilliant sons. She went to UCD to study Political Science and had dedicated the last two decades to work for the Financial and Banking industry as a Risk Manager, Legal Analyst and also as a Compliance Officer for Financial Crimes. In this field she was able to work abroad in different countries; from the wilderness of Australia to the glamorous life of Milan, Italy, plus traveled in 42 states within the United States auditing money service businesses for domestic and federal laws and regulations.
Carolina and her husband attended universities in Colombia where they are originally from and feel very proud to extend their pride about their ancestors to their kids. Her family loves exploring different cultures, and she is convinced that her children are citizens of a pluralist world that will be able to develop a deep understanding of our diverse human race, celebrate individualism, and honor equality.
Christopher has been working in the education field for over five years. He has been a substitute, an assistant, and a teacher with experience ranging from Primary through high school. Christopher received his Bachelor's Degree in Music Education from Millikin University in 2012. He is currently continuing his education with graduate level Orff-Schulwerk classes. After working as a Primary Assistant at Monarch, Christopher discovered how truly impactful Montessori has on a child's development. He loves the hands on approach and choices which leads a child to achieve independence and amazing academic growth unique to each individual. When not working, Christopher sings with two to four groups. He also serves as Assistant Director to the Denver Mountainaires Barbershop Chorus. With any free time not used in rehearsals, Christopher enjoys spending time with his wife doing various outdoor activities; mainly hiking.