The Monarch Leadership team provides strategic vision and implementation of school goals.  They provide leadership, support and assessment to ensure that every child is prepared to excel in education and in life. These leaders allow a high level of achievement for both teachers and students. They foster education, child development, research, health and safety, quality assurance, emergency planning, and Montessori curriculum to provide students with an home-like, nurturing quality educational environment.
"The greatest sign of success for a teacher is to be able to say 'The children are now working as if I did not exist.'" ~ Maria Montessori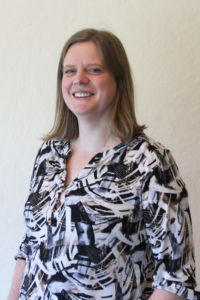 Laura has worked in education for nearly two decades. In addition to teaching in Colorado, Texas and Mexico, she also has spent time directing programs at the district, city and state level supporting learner-centered approaches to learning through strong support of teachers and school leaders. Laura has been active in organizations that focus on learner-centered educational alternatives and education reform, and she is constantly learning about a variety of educational models around the world. This work led to her love for the Montessori method, and ultimately to her current work at Monarch. Laura is bilingual, with a Masters degree in Bilingual and Multicultural Education, and she loves being part of a diverse, globally-aware Montessori school that offers children a peaceful community and freedom in learning. Laura is also the proud parent of a long-time Monarch student.
Catherine Kartman's educational background includes a B.S. in Psychology from the University of Mary Washington, a Montessori teaching credential through the Montessori Education Center of the Rockies, and her early childhood director certification. What Catherine values most about the Montessori philosophy is being able to follow the needs and interests of each individual child. She is passionate about making every child at Monarch feel seen and valued. Catherine enjoys hiking and camping with her dog, and visiting her family in Virginia, New Jersey and Oregon.
Mea has grown up around childcare her whole life, her mother was a teacher and later a director. Mea joined the Monarch team in April 2013. She loves that Montessori philosophy recognizes that children are not made to stay in the same mold. The Montessori environment builds confidence, even in the infant program. And, it is something that is easy to teach in the home! Mea's hobbies include travel, watching movies, and spending time with family and friends. Her favorite vacation spot is Ireland…so far.

Noel Giametta Magee is a founding member of Monarch Montessori and a key player in the formation of the school's mission and growth over the years. Noel has 6 years teaching experience, prior to becoming employed as a school administrator. Administrator specialties include grant writing, building expansions, balancing budgets, HR, compliance and payroll. Noel's educational background is centered around Early Childhood Education; including a BA in Human Development with a Minor in Early Childhood Education, and Graduate Degree from the University of Colorado in Early Childhood Special Education. Additional credentials include; Early Childhood Teaching Certification, Large Childcare Center Director Certification, and a Montessori Teaching Certification. Noel volunteers with educational programs in the community working part-time at Anchor Center for Blind Children and is a Board member/ECE Committee Chair of New Legacy Charter.
Ana Simental started when Monarch opened its doors in April of 2010. She has worked in a kitchen for many years and enjoys cooking for the First Steps students at Monarch. She has also taken Early Childhood Courses and Infant and Toddler theory. While Ana is not working she enjoys spending time with her family and going to the stock show and of course she loves the Broncos.