All of Monarch's Lead "Guide" teachers have a degree in education or related field and an additional two years of Montessori Teacher training and certification. Montessori teacher training and certification ensures that each teacher is prepared with the latest child developmental research, childhood safety and wellness, childhood learning techniques, classroom design preparation for dynamic learning, communication and leadership skills, and academic Montessori curriculum that prepares students to excel in education and in life.
"The greatest sign of success for a teacher is to be able to say 'The children are now working as if I did not exist.'" ~ Maria Montessori
Lacy has always been interested in working with children, including volunteering in elementary schools, being a nanny and raising a daughter. In 2014 she began teaching at Monarch and holds a Montessori Teaching Certificate. She loves that Montessori philosophy promotes respect for the a child's independence and teaching the importance of caring for themselves, others, and the environment. When not at work, Lacy loves Netflix, relaxing, hiking, camping with my family and friends, and going to concerts. Her birthday is June 11th and favorite vacation spot is Miami.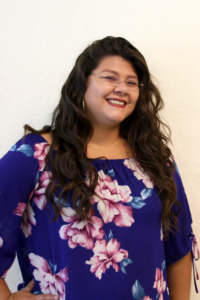 Shiloy began teaching at Monarch in 2010, has worked in Education for over a decade and is Early Childhood Teacher certified. Shiloy loves Montessori because she can guide children to learn at their own level, teach independence, and watch the older children lead the younger students. While not at work, she enjoys swimming, camping, and spending time with her family. Her favorite vacationing spot is in Cancun and Blue Mesa. She also has four wonderful children and her Birthday is December 12th.

Sofiya has worked in Early Childhood Education for over 40 years and started at Monarch Montessori in 2010. Qualifications include Kindergarten teacher, Bachelor degree, Early Childhood Education Certification and Montessori Overview course. Sofiya loves the Montessori classroom environment and it's design to teach children independent motor skills. Sofiya's favorite vacation spot is Hawaii and her birthday is September 29th