Laura Weiner grew up in Lawrence, Kansas but spent many family vacations skiing and hiking in Colorado and always knew she would end up calling Colorado home.  She received her Bachelor's degree in Sociology at Fort Lewis College and then moved to San Francisco where she taught Physical Education for two years at a Blue Ribbon Elementary School in Chinatown.  After having taught children for over 12 years in many different capacities teaching PE quickly became the forum she felt most passionate about and where she felt the most influential.  She loves playing sports and being active and truly enjoys inspiring children to be more active as well.  In 2012, Laura received her Masters and Licensure in Elementary Education from Regis University.
Jerod Sarlo started at MMDC just this year and is excited to be working with the students on all things music. He has a degree from the NewSchool University in NYC and has been teaching privately since 15 and in schools for the last 10 years. Jerod values individuality, creativity, and exploration which makes Montessori a perfect fit. In his spare time, he plays with different musical groups, likes to travel, swim, hike, and cook.
Nam was born in Manhattan, New York, but grew up in Berthoud, Colorado. Her passion for Montessori education stems from her own experiences attending a Montessori preschool and kindergarten, an experience that has influenced and inspired her on every step of her educational journey. Nam completed her undergraduate studies at the University of Colorado at Boulder, where she received a BA in Speech, Language, and Hearing Science, with a minor in Linguistics. She earned a Master's degree in Elementary Education from the University of Northern Colorado. Nam loves teaching ELL students, and as a language-learner herself, she really appreciates their unique journey! She speaks English and Thai, and is currently learning Spanish and American Sign Language. Nam's favorite things to do outside of school include reading, traveling, seeing live theater, and spending time with friends and family.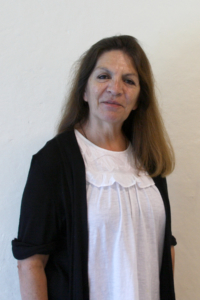 Kellyn started at Monarch in August 2015 as a lower elementary assistant. She moved into a lead position in August 2016. This is the position she holds currently. Kellyn earned her BA in elementary education from the University of Montana Missoula in 2011. She received her AMS Montessori certificate from Montessori Education Center of the Rockies in Boulder, CO in the summer of 2016. There are so many things Kellyn loves about Montessori, from the math materials to the mixed-age classrooms and beyond. What she finds to be the most rewarding about the Montessori philosophy, is the strong emphasis it puts on peace education and the importance of building a safe and supportive community. Kellyn enjoys visiting her family in Montana, going to the movies, reading anything she can get her hands on, everything outdoors, and making art out of pressed flowers and leaves.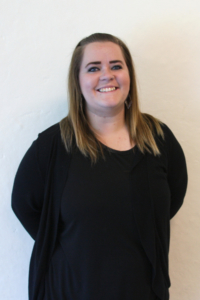 Melissa Tomlin was born and raised in Aurora, Colorado. Moving only once, Melissa attended Colorado State University in Fort Collins to pursue her Bachelors of Social Work degree. She has also earned a Masters Degree in Elementary Education from the University of Northern Colorado. Prior to working at Monarch, Melissa was working as a substitute teacher for a nearby district, but she is very excited to make the switch to Montessori learning. In her free time Melissa enjoys going to the mountains, cheering for our local sports teams, and spending time with her friends and family.