"We are loving Monarch. Avi seems to have adjusted well and we love seeing Brenda and the team every day. Thank you so much for all of your help and getting Avianna in so quickly. We really appreciate it!"
" Also just to let you know.... His teacher at his Elem. school said he is leaps and bounds ahead of where a typically K-1 student would be. He is learning, speaking, and acting like a child would at a K-3 level. We owe a lot of his advancement to the Monarch. Also if you can thank Lilli for teaching him Spanish, we would be grateful. He is speaking Spanish so well at his new school that all the teachers there are extremely impressed. He is even speaking Spanish at home and watching Mickey Mouse in Spanish now. Thank you for all that your school has done for our child:)!"
Welcome to Monarch Montessori
Montessori education is an educational approach developed by Italian physician and educator Maria Montessori and characterized by an emphasis on independence, freedom within limits, and respect for a child's natural psychological, physical, and social development.
Monarch Montessori of Denver is an authentic Montessori program for infants through elementary. We prepare all students to excel in education and in life.
Upcoming Events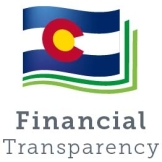 "As a former teacher and principal and now a parent in Northeast Denver, I had the privilege of visiting Monarch for the first time a few weeks ago. I was astonished at the rigor and relevance of the education they are delivering in only their second year. What you see at Monarch is exactly the prescription for outstanding education: strong and committed leadership and highly-trained staff who have a tremendous understanding of pedagogy as well as a deep love for children. Montessori is one of the most successful and sought-after early childhood models in the country, and I have never seen their model implemented with greater strength and fidelity than in my visit to Monarch."